Neighborhoods suffer from code violations
Donna WIlliams Lewis | 9/4/2015, 6:05 a.m.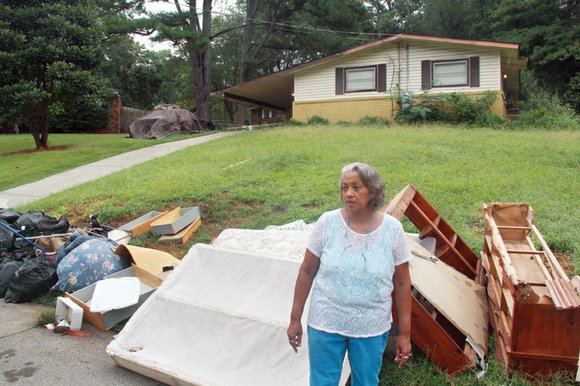 Joscelyn O'Neil loved the neighborhood she and her husband, William, moved to in 1989 off Glenwood Road near I-285 in Decatur.
"I invested my money in a nice, clean, quiet, safe neighborhood," said O'Neil, president of the Greater Towers Community Association. "Now, I'm disgusted. I'm too old to pick up and move, and I can't afford to move."
O'Neil is in a constant battle against blight in her 1,200-home community, where decent homes sit next to houses lined with junk cars and huge piles of decaying yard waste. Numerous vacant houses dot the landscape, some nearly swallowed up from view by overgrown vegetation.
Joel Edwards, vice president of the King's Ridge Homeowners Association across town off South Hairston Road, puts it this way: "We're living in a dump yard."
"When I moved here in 1984, DeKalb County was clean and green," Edwards said.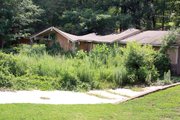 Edwards and some of his neighbors have been trying to get two dilapidated houses on South Hairston Road torn down for a decade. He constantly keeps after school officials to clean up their vacant property. But most of all, he misses what he used to see at the turn of the decade when he drove down Snapfinger Road between Wesley Chapel and Panola roads.
"Fifteen years ago, you could ride down that road and it'd be a scenic area, but ride through it now and it looks like a sanitation dump," Edwards said.
Across south DeKalb County, neighborhoods that once had curb appeal now have grass creeping over their curbs, and grass and weeds flourish in the gunk that has taken up permanent residence along sidewalks.
Frustrated community advocates say code enforcement is one of the most critical issues in South DeKalb. Pushed by that frustration, DeKalb County is finally responding to the challenge with a slew of sweeping changes to Code Enforcement.
Significantly beefed-up staff, new processes, new technology and a consolidated approach between county departments incorporated over the past two years are making an impact, Code Enforcement Administrator Marcus Kellum said.
"We had over 5,300 people brought into compliance just in the second quarter of this year," he said. "That's almost half of the number for the entire year last year. That indicates to me that the officers are in fact working with the community and the community is trying to adhere to our desire to have compliance."
Kellum, who is in his third year on the job, said issues arising out of the recession and foreclosure crisis outpaced the county's ability to deal with them.
"Things got out of control so fast and the county didn't have the resources to deal with it," he said. "We didn't have enough people to fight it and we didn't have the tools to fight it. We were operating in an antiquated way dealing with a situation that was changing. It was almost like trying to send somebody a text message with a rotary phone."
Kellum said that there has been more support for code enforcement over the past three years from county executives.