Fun Mud Run at Chamblee Middle School
4/5/2016, 1:25 p.m.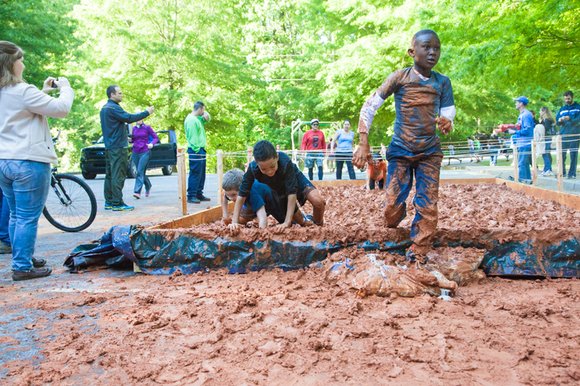 There's still time to sign up for the second annual Chamblee Fun Mud Run that benefits the Chamblee Middle School Education Foundation.
The 5K and Muddy Buddy 3K will take place on April 30 at 8 a.m. at Chamblee Middle, 3601 Sexton Woods Drive in Chamblee, with the school, the city of Chamblee and the DeKalb Fire Department as hosts.
Event founder Thomas Hogan said the inaugural race had more than 800 participants, hundreds of volunteers, and raised more than $16,000 that will directly benefit students and teachers at the school.
"With the amazing success of our first year, we are hoping that the 2016 event will bring even more runners out," Hogan said. "We are hoping to increase awareness and sponsorships, and to double, and maybe even triple, that number for next year."
The 5K is open to the community and recommended for children ages 8 and up as well as teens and adults. The course winds through the Keswick Village and Sexton Woods neighborhoods as participants complete multiple obstacles that involve simple challenges in the mud. It is a timed event.
The 3K Muddy Buddy race immediately follows and is recommended for kids ages 5-7 accompanied by an adult.
The foundation supports Chamblee Middle's pursuit of educational excellence within an environment that promotes parental and community involvement.
For more information and registration, visit https://runsignup.com/Race/GA/Atlanta/ChambleeFunMudRun and http://chambleefunmudrun.com.