As President Obama departs, we owe him our thanks
Jesse Jackson | 12/30/2016, 6 a.m.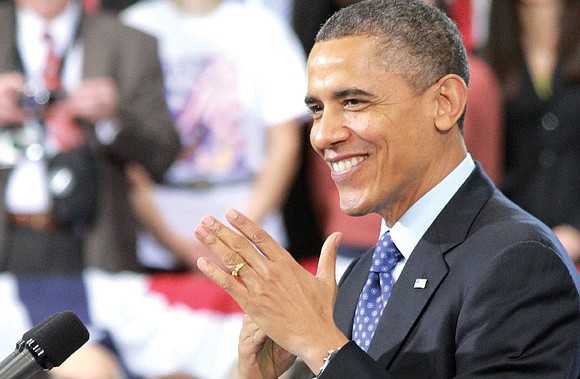 He did all of this while facing unprecedented, unrelenting partisan obstruction, with the Republican leader of the Senate opposing him at every turn, intent on making him a one-term president. In part because of that opposition, much remained undone. The stimulus would have been larger and the recovery stronger except for Republican opposition. The national minimum wage would have been raised. A national infrastructure project to rebuild America would have been launched. Progress on making America the leader of the green revolution, the next global industrial revolution, would have been greater. Guantanamo, the shameful prison in Cuba, would have been closed. The Voting Rights Act would have been revived, and much more.
For most Americans, the recovery was slow; for many it was invisible. Donald Trump won election promising working people a better deal. He appealed to our weariness with war, suggesting a less interventionist policy. He played upon divisions, rousing fears about immigrants and Muslims. He pledged to "make America great again," in part by undoing everything Obama.
So it is worth marking what Trump will inherit, as we head into what is already a rocky and tempestuous presidency. Unemployment under 5 percent. Eighty-one months of jobs growth and counting. Average wages rising at 2.4 percent over the last year. Growth at 3.5 percent over the last full quarter. Inflation at 2 percent. 20 million more Americans with health insurance. America one of the global leaders in the green industrial revolution. A president respected at home and abroad, known for his thoughtfulness and his great eloquence. Let us hope that Trump can build on that legacy, and not lead us into a far deeper hole.
Jesse Jackson is a civil rights leader, Baptist minister, and founder and president of Rainbow PUSH Coalition. He ran for president twice, in 1984 and 1988.