Georgia NAACP president to keynote Emory's King Day fete
1/16/2016, 5:02 a.m.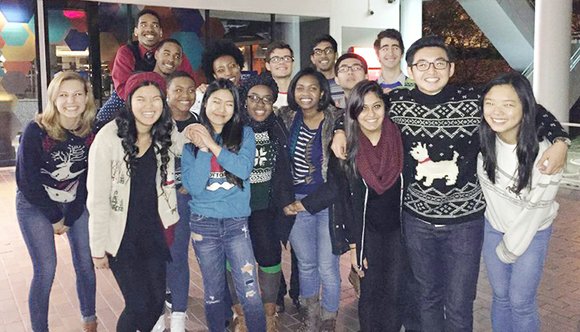 The Rev. Dr. Francys Johnson, president of the Georgia NAACP, is the featured speaker at Emory University's King Week celebration and community service awards program on Jan. 21.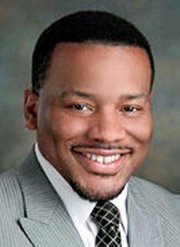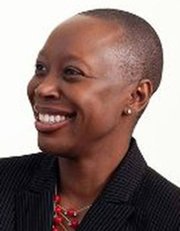 The theme of the program, which begins at 4:30 p.m., is "Refusing the New Normal: Being a Part of the Change."

This year's honorees are the Atlanta Children's Shelter, Books for Keeps, Covenant House Georgia, Georgia Law Center for the Homeless, the Health Initiative, Intown Collaborative Ministries, Kelly On My Mind, New American Pathways, Marjy Stagmeier, Street Smart Youth Project, and Warrick Dunn Charities.
The program, which takes place in the auditorium of the Claudia Nance Rollins Building in the Rollins School of Public Health, includes performances by Emory's AHANA A Cappella – African, Hispanic, Asian, and Native American – as well as spoken word artist Paula Fontana, a career coach in the Goizueta Business School at Emory.
Johnson, who was elected state president in October 2013 at age 34, is the youngest person to hold that office. He is a civil rights attorney and pastor of Mount Moriah Baptist in Pembroke and Magnolia Missionary Baptist in Statesboro.
Johnson is the convener of the Moral Monday Georgia Movement, a multi-issue, multiracial, nonpartisan coalition of organizations aimed at restoring positive morality to public discourse, policy and politics.
For more than 23 years, the Rollins School of Public Health and the Goizueta Business School have honored King's legacy through the Martin Luther King Jr. Community Service Awards Program.
It grew out of a 1993 conversation between Dr. Joyce Essien and Ray Greenburg, then dean of the School of Public Health, and an agreement between the two to align the mission and values of Public Health with the precepts of social justice.
The Rollins School of Public Health is at 1518 Clifton Road N.E. in Atlanta. For more information, visit www.emory.edu.