Morehouse most famous graduate celebrated with talk, rally and more
1/16/2016, 4:31 a.m.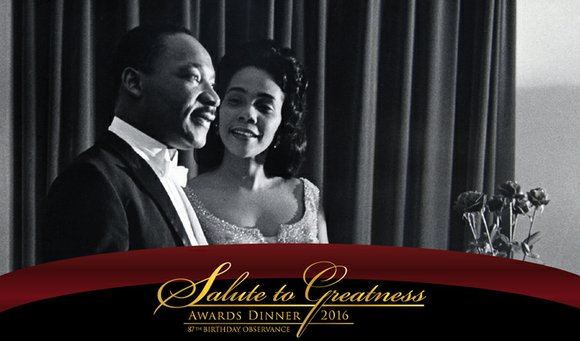 Morehouse College is celebrating its most famous graduate, Dr. Martin Luther King Jr., with a march, conversations, discussions, an open house and the screening of a powerful documentary on the civil rights movement.
The college, which welcomed the precocious 15-year-old King as an early-admission student in September 1944, kicks off its commemoration of his 87th birthday with a Communitywide Interfaith Harmony March and Rally on Jan. 17.
King, a sociology major, graduated from Morehouse in 1948. His father, grandfather, brother and his two sons are all Morehouse men.
The "Embracing the Beloved World Community" march kicks off at 2 p.m. from Sisters Chapel at Spelman College and will terminate at the King statue on the plaza at Morehouse.
On the Jan. 18 King Day, Morehouse students will participate in service projects as part of the federal holiday's Day of Service. Projects begin at 8 a.m. and are sponsored by the Bonner Office of Community Service.
On Jan. 21, the Rev. Dr. Delman Coates, a Morehouse '95 graduate, will speak on "The Black Church and LGBTQ Rights: A Quest for the Beloved World Community" at the Martin Luther King Jr. Crown Forum. It starts at 11 a.m. at the Bank of America Auditorium, Shirley A. Massey Executive Conference Center.
Later that day at 6 p.m., students will spend "An Evening With Rep. John Lewis" in the Ray Charles Performing Arts Center.
Lewis, the 5th District representative who worked with King in the 1960s civil rights movement, will offer insights on civil and human rights and reflect on the 1960s and today's challenges.
On Jan. 22, students will have a "Public Conversation With the Rev. Dr. Otis Moss Jr. '56 and the Rev. Dr. Otis Moss III '92" at 4 p.m. in the Bank of America Auditorium, Massey Center. The topic is "Generation to Generation: Who's Got Next?"
Moss Jr., who was co-pastor of Ebenezer Baptist with the Rev. Martin Luther King Sr., is pastor emeritus at Olivet Institutional Baptist in Cleveland. His son, Moss III, is senior pastor of Trinity United Church of Christ in Chicago.
On Jan. 26, the Morehouse College Martin Luther King Jr. Collection is hosting an Open House at 3 p.m. at the Archives Research Center, Atlanta University Center, Robert W. Woodruff Library.
Participants can join Dr. Vicki L. Crawford, director of the Morehouse King Collection, and the library archival staff for an overview of the collection and viewing of selected documents.
On Jan. 27, the documentary "Soundtrack for a Revolution" that tells the story of the U.S. civil rights movement will be screened at 6 p.m. in Dansby Hall, Room 200. The 2009 film uses the freedom songs of protesters on picket lines, in mass meetings, and in jail cells as they fought for justice and equality.
The 2016 commemoration culminates on Jan. 29 with the King Legacy Scholarship Fundraiser at 6 p.m. in the Massey Center.
For tickets and more information, contact kevin.booker@morehouse.edu or 404-653-7893.