'Monadnock Madness' rules
3/4/2016, 5:50 a.m.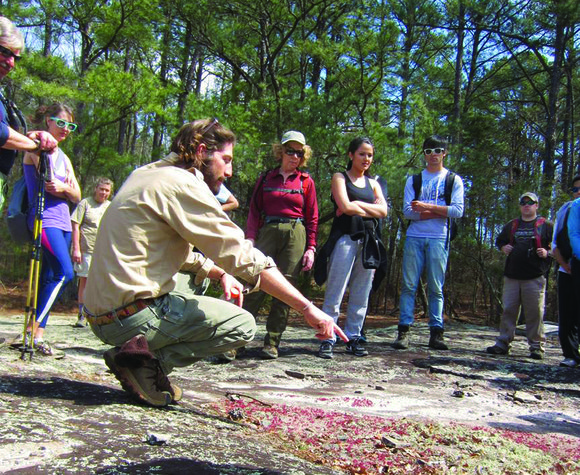 Vernal pools, snorkelwort and diamorpha are yours for the viewing on guided hikes and events in March for "Monadnock Madness" at Davidson-Arabia Mountain Nature Preserve, Panola Mountain State Park, and Stone Mountain Park.
The seasonal bodies of water and rare plants are found at the granite outcroppings called monadnocks. Visit all three parks and earn a special souvenir.
In the Triple Hike Challenge, climb all three peaks in one day while learning about the incredible ecosystems of each monadnock along the way. Get insider information from local tour guides, and as a special treat, watch the sunset from the top of Panola Mountain and end the day by roasting marshmallows around a campfire on the March 5, 19, and 20 hikes. There also is a challenge hike on March 31. For times and reservations, visit http://monadnockmadness.com/the-event.
At the Landscape, Micro and Wildlife Photography Class on March 6 and March 19, visit the metro monadnocks to learn different techniques in unique landscapes. Larry Winslett, who has chronicled the natural world in many parts of North America, is the instructor for the class that starts at 9:30 a.m. An R.S.V.P. is required.