We do not need incorporation, we need the right county leaders
Dianne Medlock Joy | 11/4/2016, 2:54 a.m.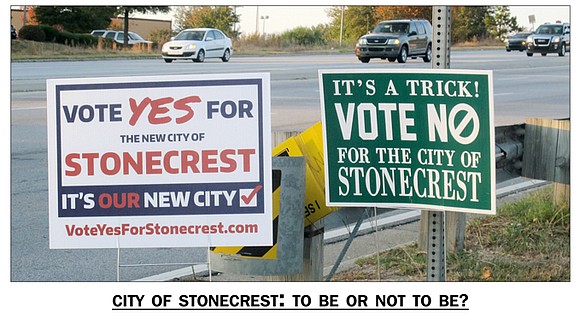 You have all heard all the reasons and justifications to vote yes or vote no for the city of Stonecrest. We fought this same battle against LaVista Hills. What I saw were self-appointed leaders who saw a way to control your tax dollars. It is very difficult to have a city without yet another group of people with special interests.
Cities are very hungry. Much hungrier than counties. Look around at all the new shiny, city halls built in the middle of Sandy Springs (under construction) and Lilburn. The money for all of that comes from you, the taxpayer, and they come up with creative ways to nickel and dime the citizens through a permit and fine system. They say it won't cost you to live in a city, but ask those that have moved to unincorporated DeKalb to escape the city of Atlanta and Decatur's rising costs.
DeKalb County is turning over its management this election season and I see great things and honest work ahead for our county. I have lived in unincorporated DeKalb all of my 68 years and it has had its highs and lows but I would not change living here, unincorporated. We do not need incorporation to clean up corruption or create jobs or inspire development. We need the right county leaders and we are on the right track to do that.
Dianne Medlock Joy is a 68-year resident of unincorporated DeKalb