Seniors tap Into Fountain of Youth with programs delivering fitness, focus and fun
Donna Williams Lewis | 10/7/2016, 6 a.m.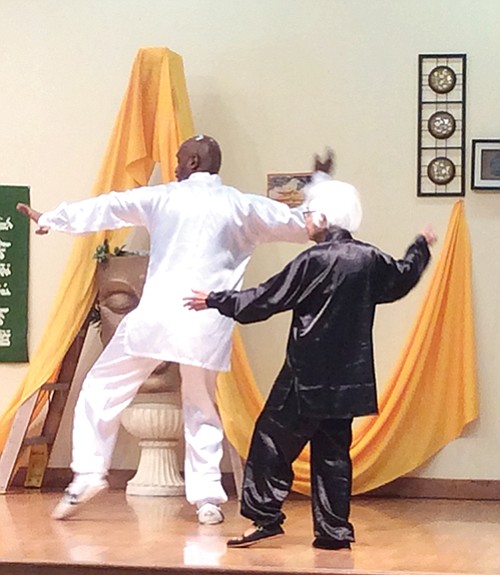 When he encourages seniors to move, Tyrone Bailey, Lou Walker Senior Center's fitness director, can be tough.
Bailey tells them they're in the fourth quarter of the game, with no time outs left.
"So what are we going to do with that last quarter?," he says. "What about taking a class that will help you live a little longer?"
In addition to aquatics classes in a heated pool, the center on Panola Road in Lithonia, offers 53 weekly fitness classes in everything from tai chi to ballroom dancing.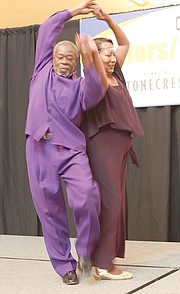 Adults 50 years and older have their pick of classes like yoga, zumba, martial arts, chair aerobics, line dancing, tennis and much more.
Bailey says that members with limited mobility can take chair aerobics, and there is even a class for people with arthritis.
When members said they needed help with short-term memory, Bailey created a "Brains, Balance and Flexibility" class.
"Some of the seniors are like children, bouncing back and forth between classes," Bailey said, laughing. "They go out to lunch with their friends and come back and they stay until we're pleading with them to go home so we can go home."
The seniors are having fun, but by staying active and embracing exercise, they could also could be accomplishing what Bailey hopes will happen — extending their lives.
Experts estimate that with regular activity, more than 50 percent of the diseases and conditions that lead to premature death can be eliminated.
Many of illnesses that plague older DeKalb residents are rooted in inactivity according to the DeKalb Board of Health's s 2011 Senior Health in DeKalb Report.
Among adults 50 years and older, 61 percent are overweight or obese; 12 percent smoke daily; and 14 percent have been told by a health professional that they have diabetes, the report said.
The report also cites cancers and cardiovascular diseases as the leading causes of early death among DeKalb residents ages 50 to 74.
Prevention tips offered in the report for a variety of diseases are almost the same across the board: maintain a healthy diet and healthy weight; don't smoke; exercise regularly; get plenty of sleep; limit alcohol and avoid toxins.
Programs for older adults
Here are some programs that are helping local seniors keep their brains and bodies sharp:
DeKalb County Public Library
Book discussions, movies, bingo, information sessions and classes for the 55-plus set. dekalblibrary.org/events.
DeKalb Medical's Senior Spectrum Program
Complimentary breakfast and monthly health talks led by DeKalb Medical physicians and clinicians. Social outings to local attractions and performances at group rates. Discounted parking on the hospital campus. For all seniors over the age of 60. One-time membership fee of $15. www.dekalbmedical.org/our-services/senior or call 404-501-7732.
Healthways SilverSneakers Fitness program
Fitness benefit included in more than 65 Medicare Advantage plans and Medicare Supplement carriers, as well as group retiree plans. Provides access to more than 13,000 fitness and wellness centers across the nation, usually at no additional cost. www.silversneakers.com.
53 weekly fitness classes including aquatics in a heated pool, yoga, zumba, martial arts, tai chi, chair aerobics, fitness with arthritis, line dancing, ballroom dancing, tennis and "Brains, Balance and Flexibility" classes.
Annual membership is $120.
For more information, visit www.louwalkercenter.com
Nonprofit that manages four DeKalb County-funded senior centers that offer activities and serve 500 meals a day. Serves another 300 DeKalb seniors six days a week through home-delivered meals. Provides light housework, personal care and respite care. Volunteers always needed to help deliver meals and work in the group's Chamblee kitchen. www.seniorconnectionsatl.org.