Deep-voiced vocalist to bring Old School music to expo
Donna Williams Lewis | 10/7/2016, 6 a.m.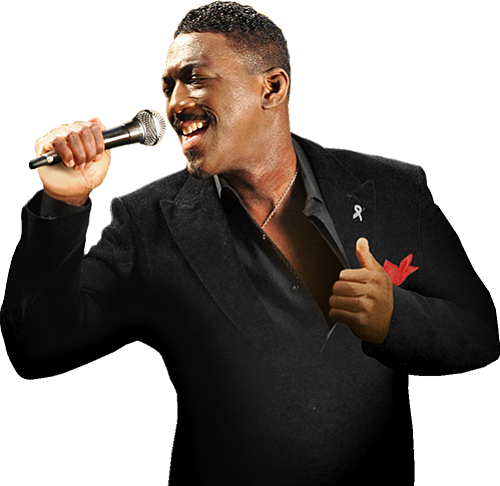 Professional balladeer E. Walter Smith was banned from singing in every choir he belonged to when his voice changed at the age of 10.
He compensated by learning to lip sync and focused on his band, playing bass guitar and singing background vocals in his new baritone bass.
It wasn't until Larry Graham's 1980 hit "One in a Million You" in a voice as deep as his that his youthful dreams of a singing career seemed possible.
"I said, 'That's me,'" said Smith, who hails from Shaker Heights, Ohio. "That started my interest in doing lead vocals."
From there he also learned about the Barry Whites and Lou Rawls and Billy Eckstines of the world.
These days, Smith, 53, is a popular wedding singer and recording artist whose father-daughter dance song, "Little Girl" is included in About.com's list of Best Wedding Songs by R&B Artists.
On Oct. 15 at the CrossRoadsNews Seniors/Baby Boomer Expo at the Mall at Stonecrest, Smith plans to go Old School when he takes the Main Stage near Sears at 3:15 p.m.
"I will take you on a musical journey of Old School dance and ballads and do something new that's really special if you were 18 in the '60s, '70s or '80s," Smith said.
That something new will be his song, "MMM, MMM Baby."
During his own musical journey, the Decatur resident figures he has sung at some 75 weddings.
One of his singles, co-written with high-profile music director Reginald "Wizard" Jones, introduces a new line dance, "We Married – The Bride Slide."
An insurance and finance specialist, Smith knows business and how to diversify.
He can do small – he's been hired to sing at marriage proposals and on nightclub date nights – and he can do huge, performing at bridal shows like the Mrs. Georgia pageant and at the "For Sisters Only" expo in Charlotte, N.C.
Smith is now promoting his "keynote concerts," which kick off meetings and events with a mix of motivational messages and songs.
Smith is big on message. His song "I'm Catholic Cool" encourages Catholics to return to their faith. "Tenderness" raises awareness of domestic violence.
But his main theme is romantic love, which he defines this way: "Creating an atmosphere where two people can share the best and worst of themselves, where they can be completely transparent and can feel comfortable in the place they call their soft space."