Who do you want teaching and looking out for our children?
Dr. R. Stephen Green | 10/21/2016, 4:13 a.m.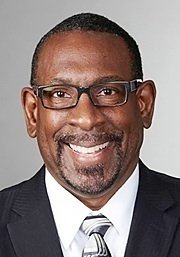 Been there, fought that … and won: Why the attempted state takeover of public schools is personal for me I have said it before, and I'll say it again now: I am opposed to any state takeover of local schools no matter what it is called.
For me, the state of Georgia's effort to take control of 27 DeKalb County schools … and schools elsewhere … is déjà vu all over again.
When I became superintendent of the Kansas City (Missouri) Public Schools in 2011, my team and I found ourselves in a desperate fight for survival and for control of public education. An appointed Missouri state employee was attempting to take over the school system under a conspiratorial smokescreen – by creating a special statewide district for low-performing schools.

Sound familiar?
In Georgia, the state wants control of schools it has stigmatized as "failing," based on standardized testing. This takeover effort comes despite strong evidence that standardized tests can't fairly take into account … or accurately measure … the extreme complexity of teaching and learning in a district like DeKalb County, with 135 schools and 102,000 students from 180 nations and with 144 languages.

We fought … and won … the battle to keep schools in Kansas City under control of parents and professional educators and out of the hands of politicians. I am probably the only school superintendent in the state of Georgia to lead a system through this unique experience. Key members of today's DeKalb schools leadership team also worked beside me in Kansas City. These academic professionals are battle-tested in holding onto local control of schools.
Striking parallels can be seen between the struggle in Missouri and ours in Georgia.

The real issue in Kansas City involved powerful, ambitious officials exploiting a political situation rather than working with local school systems to address root causes of underachievement and provide what schools needed to succeed.
It was ruthless aggression – like predator and prey. A rapacious state political system wanted to take over the weakest, most vulnerable schools.
Georgia feels painfully similar. We see racial, socio-economic, and political parallels. The names are different, and the titles of the people who want to take over are different, but the goal is still the same – seize local control of public education.
The Missouri Education Commissioner attempted her takeover as soon as my predecessor left the superintendent's post. This predatory commissioner perceived me, my team (the cabinet, principals, and teachers), and the school board as new and vulnerable. The state considered inconsequential the positions of parents, the American Federation of Teachers, the NAACP, and other organizations knowledgeable on the advantages of local school control.
Still, we fought the takeover.
We knew how high the stakes were. We'd seen the failed results of state takeovers of local schools in New Orleans and Memphis. (After being unable to take over schools in Kansas City, the Missouri commissioner did manage to take over the school system in nearby Normandy. That state-controlled education experiment failed miserably – students performed more poorly under the state regimen than under local control.) It was also abundantly clear to us that too much power and secrecy concentrated in the hands of a detached, uninformed, faceless state bureaucracy would ultimately fail students, schools, and society.