Voters finally get their say on proposed city of Stonecrest
Ken Watts | 10/27/2016, 11:15 p.m.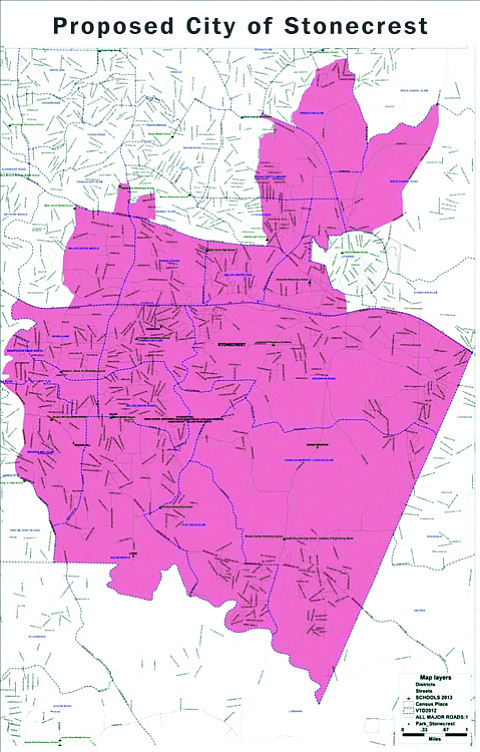 Four years after organizers proposed a 29-square-mile city of Stonecrest, residents in portions of unincorporated Lithonia are finally voting on a Nov. 8 referendum to create the city.
Early voting for the 2016 presidential and general elections got underway on Oct. 17 and will continue through Nov. 4. The referendum's results will be available Nov. 8 after the polls close at 7 p.m.
Even as they head to the polls, residents are divided about the proposed city.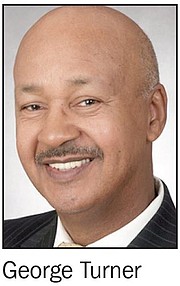 Supporters say a new city will allow them to manage their own destiny and handle things like beautification and economic development, but in an unprecedented move this week, District 5 Commissioner Mereda Davis Johnson, who represents the area, purchased newspaper advertising to urge constituents to join her in voting no to it.
She said a new city is unnecessary and will not, in and of itself, achieve greater commercial growth.
"Citizens living in the proposed city would not only incur county taxes but city taxes to support a duplicate bureaucracy," said Davis Johnson, who is also a resident of the proposed city of 50,000.
George Turner, a 30-year resident, plans to vote for the city on Nov. 8. He says it's viable and could be good for the county.
"Stonecrest cityhood could help DeKalb because it allows us to focus on a part of the county that has been pretty much ignored," said Turner, a retired MARTA rail supervisor who lives in the Hunter's Run 2 community near Salem Road. "We have some challenges in the Stonecrest mall area, Lithonia Industrial Boulevard and DeKalb Medical Center Parkway that can be addressed by cityhood."
Turner said the new city would include Arabia Mountain National Heritage Area and other parks and could help draw business and tourism to DeKalb.
But not all residents are so enamored.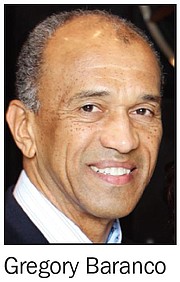 Dollie Barkley, who has lived in the Hunter's Hill subdivision for 24 years, couldn't wait to vote against the city of Stonecrest.
On Oct. 17, the first day of early voting, she was among the first 7,636 voters to cast ballots.
Barkley said a major factor in her decision was the prospect of new leadership in the CEO's office. Former DeKalb Schools Superintendent Michael Thurmond won the May 24 Democratic primary, is a former state labor commissioner and is well-respected.
Because Democrats greatly outnumber Republicans in DeKalb, Thurmond is expected to defeat Republican Jack Lovelace on Nov. 8.

Barkley said that Thurmond offers hope.
"If we pull away from DeKalb now, we might miss out on improvements in the county," she said. "I'd like to try Thurmond's leadership and see what happens."
Barkley also worries about the cost of operating a city.
"I'm concerned that a city of Stonecrest might not have enough and taxes would have to go up," she said.
Lavelle Thornton, a retired IBM programmer and resident of Hunter's Hill for 31 years, also plans to vote against cityhood for Stonecrest on Election Day.
He said the cityhood effort seems like an idea based on following the crowd.