Documentary 'When Justice Isn't Just' available on DVD on Sept. 13
9/2/2016, 6 a.m.
The documentary "When Justice Isn't Just," which addresses the concept and reality of justice in the United States, particularly in regard to racial disparities in the criminal justice system, will be released on DVD beginning Sept. 13.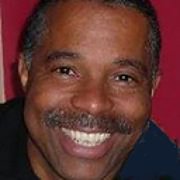 It is directed by David Massey, an NAACP Image Award winner. Massey is the first African-American to be nominated for an Oscar in the Live-Action Short Film category.
Filmed in cities across the country, the documentary explores why so many unarmed black people have been targeted and killed by law enforcement officers, an issue that has taken center stage in the national consciousness. The filmmakers talk to legal experts, activists and law enforcement officials who speak to the inequality within the criminal justice system. The film asks the crucial question of how to prevent more violence in this country, including black-on-black deaths. Activists, law enforcement officials, legal scholars, and family members of victims offer a range of responses.
The documentary focuses on the incarceration rate of people of color, adding to the ongoing discussion about reform and renewal as the Black Lives Matter movement and citizens nationwide question the accountability of the justice system in cases of police violence.
Massey and producer Dawn Alexander have screened the film throughout the country.
"We as filmmakers couldn't sit on the sidelines without documenting one of the most important human rights issues facing America and the black community today," Massey said.
"When Justice Isn't Just" features a broad array of people, including civil rights attorney Benjamin L. Crump, Dr. Cornel West, Dr. Melina Abdullah of Black Lives Matter, criminal attorney Tom Mesereau, LAPD Deputy Chief William Scott, and Dr. Marc Lamont Hill.
Massey has produced and directed films, commercials and TV shows, including "Last Breeze of Summer" on (Showtime, NAACP Award winner "Men of Courage" on PBS and BET, "Dare to Struggle ... Dare to Win," "Fespaco" and "They Are Not All Lost."
Massey, a voting member of the Academy of Motion Picture Arts and Sciences, is co-chair of the Black Association of Documentary Filmmakers and an adjunct professor at Pasadena City College.