New Birth names new senior pastor to replace Bishop Eddie Long
2/3/2017, 6 a.m.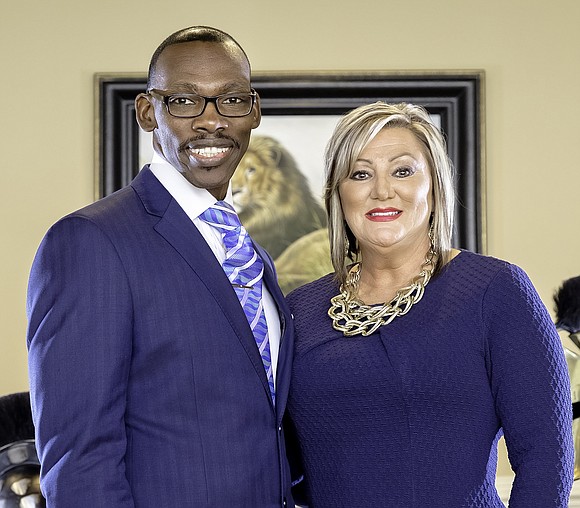 Bishop Stephen A. Davis is the new Senior Pastor of New Birth Missionary Baptist Church in Lithonia, succeeding the late Bishop Eddie Long.
Davis, who has been a pastor since 1997, comes to the Lithonia church from New Birth Birmingham, formerly The Refiner's House.
In the statement, the New Birth's Board of Directors and Long's widow, Vanessa Long said Davis was formally introduced as the new Senior Pastor to the New Birth congregation on Jan. 29. They said his installation is effective immediately.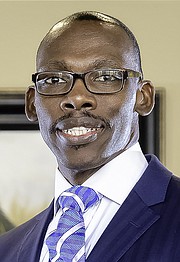 "Bishop Davis is the person named by Bishop Long and the NBMBC Board of Directors to serve in this role in NBMBC's Succession Plan, adopted in 2013," the statement said. "The church leadership and First Lady Vanessa Long are confident that this transition will be a smooth and efficient process as the New Birth congregation is well acquainted with and has deep respect for Bishop Davis' gifting as a dynamic leader, pastor, teacher and speaker."
The church says Davis has had direct ties with Long since 2006 and that Refiner's House in Birmingham became a New Birth church plant in 2011, as a part of the New Birth Church expansion.
Davis said he and his wife, Darlene are blessed beyond measure and thoroughly thrilled to serve New Birth Lithonia and to build on the foundation that Long established.
"We look forward to advancing the Kingdom of God, transforming more unsaved into believers for Christ, continuing to bridge the gap in the communities that New Birth serves and elevating New Birth to new heights," he said.
Vanessa Long said that she is confident that Davis will serve New Birth Lithonia in a manner that will fully honor God and the trust that her late husband placed in him.
"Bishop Davis is the choice of our sovereign Lord to carry forward the Kingdom vision that God placed on New Birth," she said.
The statement said that during his tenure, Davis will continue leading New Birth Birmingham, located at 117 12th Court Northwest, Birmingham, AL and overseeing the extended campus of New Birth Tuscaloosa.
New Birth Lithonia is at 6400 Woodrow Road. For more information visit: www.NewBirth.org.