$40 million settlement, restitution for Ga. consumers in online payday lending case
2/10/2017, 6 a.m.
Georgia consumers will get more than $40 million in monetary relief in the settlement of a multiyear legal battle against payday lenders Western Sky Financial LLC, CashCall Inc. and affiliates.
State Attorney General Chris Carr said the settlement "sends a strong message that our office will not tolerate unscrupulous lenders who prey on consumers by charging illegal interest and fees."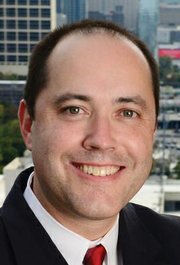 "Our team has been working diligently on this case since 2013, and we are proud that we were able to stop ongoing collection efforts and provide refunds of illegally charged interest and fees to our citizens," Carr said in a Feb. 8 statement. "This case should serve as a major warning for those looking to violate the laws designed to protect our Georgia consumers."
The settlement comes on the heels of an Oct. 31, 2016, ruling by the Georgia Supreme Court that out-of-state internet lenders are subject to the state's Payday Lending Act, which prohibits a lender from making loans of $3,000 or less unless the lender is licensed to lend in Georgia or under federal law. Georgia law caps the interest rate of such loans at 10 percent. Western Sky and its affiliates sold more than 18,000 loans to Georgia borrowers bearing interest rates of 140 percent to 340 percent and collected more than $32 million in interest and fees from those consumers since 2010.
The settlement requires Western Sky and its affiliates to pay $23.5 million in consumer restitution, to cease all collections and to forgive all outstanding loans, which will provide an additional $17 million in loan relief to Georgia borrowers.
Also, the defendants must pay a $1 million civil penalty to the state and $500,000 as reimbursement for the state's attorneys' fees and costs.
A consumer restitution fund is being established to administer payment of refunds to eligible consumers, who will receive notice of their refund from the fund administrator within 60 days. Additional details about the fund will be posted on www.GAWesternSkySettlement.com.
Among settlements reached in Western Sky-related cases to date, this settlement is the largest in the nation, representing a nearly dollar-for-dollar return of all illegal interest and fees paid by Georgia borrowers.
For more information, visit http://ocp.ga.gov.