Library Read-In to showcase books written by African-American authors
2/10/2017, 6 a.m.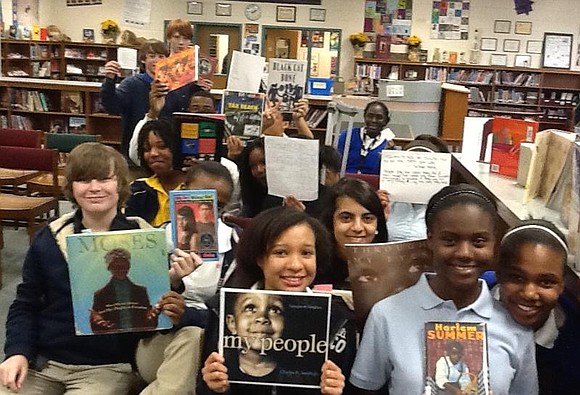 Teens, kids and adults can read books written by African Americans at the Feb. 25 Jubilee of Reading for Youth: African-American Read-In at the Wesley Chapel-William C. Brown Library have until Feb. 20 to register.
The African-American Read-In, established by the Black Caucus of the National Council of Teachers of English, encourage the community to select and read works written by African-Americans and to create a greater awareness about the diversity of voices among black writers.
The Read-In, aponsored by Kuumba Storytellers of Georgia, Angela Reid and DeKalb Public Library, offers participants an opportunity to read the works of well-known African-American greats as well as those whose works are not as widely circulated.
It takes place 11 a.m. to 2 p.m.
Registration is available online at dekalblibrary.org/aareadin or by calling 404-508-7190, Ext. 2257.
At the event, each person can read a five-minute selection that was written by a black author.
All readings must be appropriate for ages 5 and older.
The library is at 2861 Wesley Chapel Road in Decatur.
For more information, visit www.dekalblibrary.org.