DeKalb Medical Cancer Center patients take part in cutting-edge trial
2/17/2017, 6 a.m.
Patients at the DeKalb Medical Cancer Center are participating in a cutting-edge clinical trial that uses targeted drugs to treat cancers based on each tumor's specific mutations.
The innovative research study is for adults with solid tumors, lymphoma, or myeloma that is resistant to standard treatments. The NCI-Molecular Analysis for Therapy Choice clinical trial is funded by the National Cancer Institute.
Catherine Comer, clinical trials research nurse at the Cancer Center, called it "a game-changing trial that is revolutionizing" how the center treats cancer.
Patients referred to the trial undergo a biopsy of their tumor to map the tumor's genetic signature. A "match" occurs when the tumor expresses a specific genetic mutation for which there is a targeted therapy. The patient continues this experimental treatment as long as the tumor does not progress.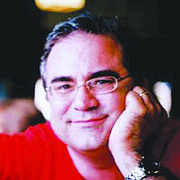 The collaboration of the DeKalb Medical Cancer Center, physicians and other departments, including pathology, radiology, EKG, laboratory, and patient access, is integral to the success of the trial, said George Miranda, DeKalb Medical Cancer Center director.
"The commitment of everyone involved is the only reason we are able to participate in the complicated research study," Miranda said in a Feb. 14 statement. "This is a perfect example of how teamwork benefits patients and advances research."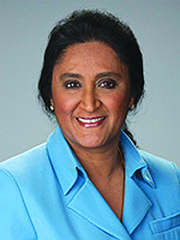 Dr. Jayanthi Srinivasiah said the trial has helped a patient who had a genetic mutation that was not a part of the trial.
"This is an exciting time for us because even if we are not able to match patients to a drug offered in the MATCH trial, their biopsies are kept in a repository and can be tested against new drugs for future treatments," Srinivasiah said. "For example, one of our patients had a genetic mutation that was not part of the MATCH trial, but the mutation made her eligible for another drug not typically used to treat her type of cancer."
To date, 42 patients have been referred to the Cancer Center's clinical trials team for screening, 19 patients have been biopsied, and a match was found for three patients.
The center has been accredited by the Commission on Cancer since 1990. Participation in the commission's accrediting program helps ensure its patients receive the highest standard of cancer care, including access to important clinical trials such as MATCH. The center is a member of the Augusta University-based Georgia Cares minority-based NCORP – NCI Community Oncology Research Program, providing access to clinical trials for patients from diverse and underserved populations.
For more information, visit www.dekalbmedical.org.