Some DeKalb residents want pay raises for police, more money for libraries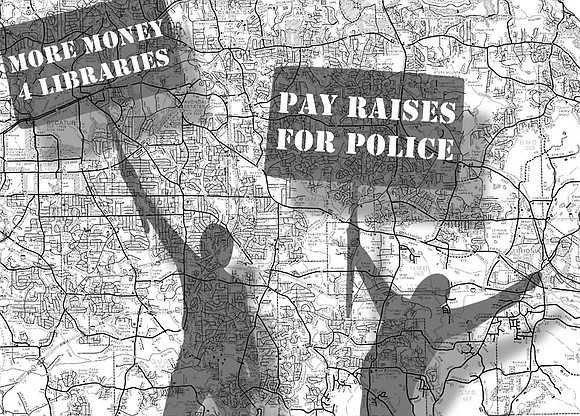 Some DeKalb residents want more money for police and public libraries in CEO Michael Thurmond's proposed $1.3 billion budget for 2017.
At a budget hearing hosted by the DeKalb Board of Commissioners at its Feb. 14 meeting, residents argued for more money for hire and pay police offices and to restore library hours and materials that were cut during the recession.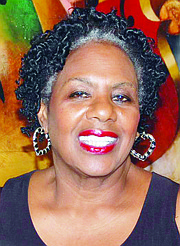 Faye Coffield, a private investigator and Lithonia community activist, said the county's shortage of police officers in DeKalb is a major problem and the county government needs to immediately invest in law enforcement.
"It's critical," she said. "It's at a crisis mode and it needs to be addressed before anything else can be addressed," she said.
Coffield, who ran unsuccessfully for the DeKalb Commission Super District 7 seat last year, said the county needs almost 400 extra police officers.
"That's enough sworn officers to staff two and a half precincts, all three watches," she said.
Police and fire fighters got a four percent raise in 2016 after going without a raise since 2008.
The proposed 2017 budget includes $2.1 million for 20 additional police positions and 36 more fire rescue personnel, and $600,000 for police body cameras.
But Coffield said that is not enough, and that police officers should be receiving at least a 20-percent pay increase, and have their former incentives and pension plan reinstated.
"You can no longer allow a police department to function at the low levels that it has," she told the board. "You are not attracting enough people to fill the vacancies."

DeKalb, with just over 700,000 residents, has about 860 sworn police officers and 230 support staff operating out of four precincts, 600 trained fire rescue personnel operating out of 26 fire stations, and about 860 sworn officers and civilians working in the sheriff's department.
In his budget draft sent to the BOC on Jan. 17, Thurmond said it provides a framework for strengthening the government's fiscal condition, improving public safety, annualizing the fiscal year 2016 pay and compensation increases, and funding various infrastructure and capital improvements. There are no tax increases.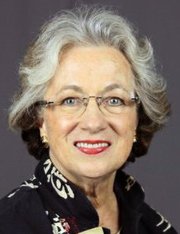 Sara Fountain, chair of the DeKalb Public Library's board of trustees, implored commissioners to reverse budget cuts for library materials.
She said the annual amount allocated for library materials, from the county's general fund, is down from $1.1 million to $440,000 in this year's proposed budget. She urged commissioners to reinstate the $1.1 million allocation.
"Our library materials are crucial to our services that we offer to our communities," Fountain said.
Her plea was echoed by Mike Cooper, president of Friends of the Sue Kellogg Library in downtown Stone Mountain.
He said the public library system's operating hours and materials budget should be increased for the good of the county and its residents.
"The library system suffered multiple years where the materials acquisition budget was only $100,000, but by comparison in 2008 the books and materials budget for the library system was $2.4 million," Cooper said. "We are still not where we ought to be if we wish to serve adults, young people, and students in DeKalb County."
Both Cooper and Fountain said public libraries have become multipurpose community centers, helping people find work, learn to read, understand digital technology, and improve literacy.
At Tuesday's meeting, no one spoke in support of the proposed budget.
Several commissioners have organized budget town halls and public meetings in their districts this month. By law, the BOC must approve a balanced budget by Feb. 28 and it plans another budget hearing before it approves the budget.