Triple Hike Challenge returns for Monadnock Madness in March
2/24/2017, 6 a.m.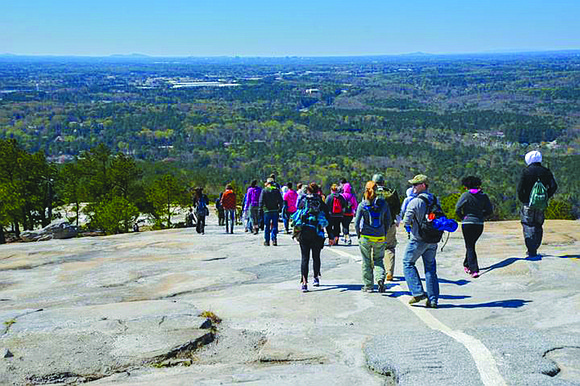 Hikers can climb to the summit of three local monadnocks – Arabia Mountain, Panola Mountain and Stone Mountain – in one day during the popular Triple Hike Challenge for the fifth annual Monadnock Madness in March.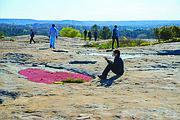 RSVPs are required at www.monadnockmadness.com, and all hikers will earn a commemorative souvenir.
Mera Cardenas, executive director of the nonprofit Arabia Mountain Heritage Area Alliance, said there will be a variety of activities at each location.
"Whether you're an outdoor enthusiast, nature lover, or looking for ways to kick off spring, Monadnock Madness offers an out-of-this-world adventure and activities for everyone," Cardenas said.
The Triple Hike Challenge guided hike will take place on March 1, 5, 12, 18, and 31. Triple Mountain Photography will be March 19 and 26, and the Monadnock Metric Bike Ride is March 25.
Junior Ranger Day is March 19.
Activities also include sunset yoga, ruins of Arabia tour, and a birding hike at the historic Vaughters' farm. Participants can see the annual diamorpha with vibrant red leaves and white blooms, vernal pools and landscapes. Each park offers visitors the option to "hike when you like" and earn passport stamps – completed passports also qualify for a special souvenir.
A monadnock is a special type of mountain formed when a massive blob of lava hardens and creates a very hard clump under the earth. Over millions of year, the softer rock around the clump is eroded away, leaving a huge mountain that juts out of the flat landscape around it. This process is how Arabia, Panola and Stone mountains were all formed.
For more information about monthlong activities, ticketing and how to earn prizes, visit http://arabiaalliance.org and www.monadnockmadness.com.