Chicago's Father Pfleger to headline MLK service at Ebenezer Baptist Church
1/13/2017, 6 a.m.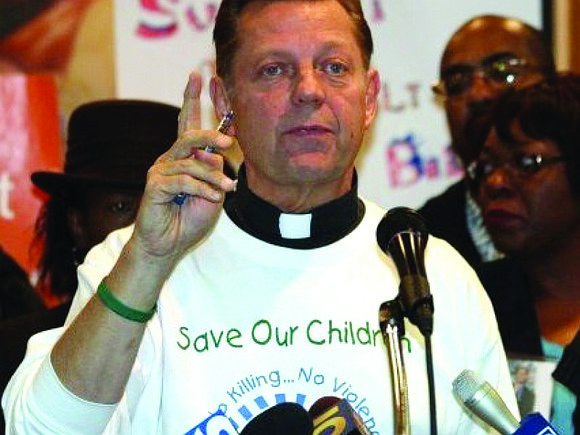 Father Michael Pfleger, who fought gang bloodshed in Chicago with basketball games, will headline the Martin Luther King Jr. Commemorative Service on Jan. 16 at Ebenezer Baptist Church in Atlanta.
Vermont Sen. Bernie Sanders, who ran for president in 2016, will deliver a special tribute.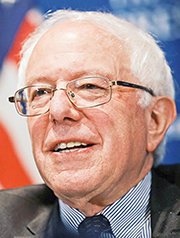 The ecumenical service, which engages members of various religious traditions as well as state, national and international governments, is in its 32nd year. It commemorates what would have been King's 88th birthday. It takes place annually on the national holiday created to honor King, in the church where he was baptized as a child, and where he served as co-pastor with his father.
Pfleger, the senior pastor of The Faith Community of Saint Sabina in Chicago, is a well-known warrior of responsible gun ownership, which has irked the NRA.
He started a weekly basketball league in one of Chicago's most dangerous neighborhood and lured rival gang members to battle on the court instead of on the streets.
"We need to talk it out rather than shoot it out," Pfleger said in an August 2013 ABC TV interview.
King Center CEO Bernice A. King, said she is proud to host Pfleger as the keynote speaker for this year's ceremony.
"He is a shining example of a true modern-day activist and social warrior," said King, who is the Dr. King's daughter.
Sanders who challenged Secretary Hillary Chlinton for the Democratic nomination in the 2016 presidential election by tapping into a populist frustration over the growing gap between the super wealthy and the rest of the country.
He campaigned on platform of bringing about a political revolution to transform American politics. tapping into a populist fury over the growing gap between the super wealthy and the rest of the country.
Other program participants include Senator Johnny Isakson, US Representative Hank Johnson, Attorney General Chris Carr, Atlanta Mayor Kasim Reed, Japanese Consul General Takashi Shinozuka, the Rev. Dr. Raphael G. Warnock, actor Tyrese Gibson and Royce Mann of The Paideia School.
Special performances will be provided by Darlene McCoy, Minister Micah Stampley, the Korean Christian Children's Choir, The Craig Lewis Band, and tap-dancers Freddie and Teddie.
The service will be held in the Horizon Sanctuary at Ebenezer Baptist Church, 101 Jackson Street NE from 10 a.m. to 1 p.m.