DeKalb woman shares polio journey at History Center's Lunch and Learn
1/13/2017, 6 a.m.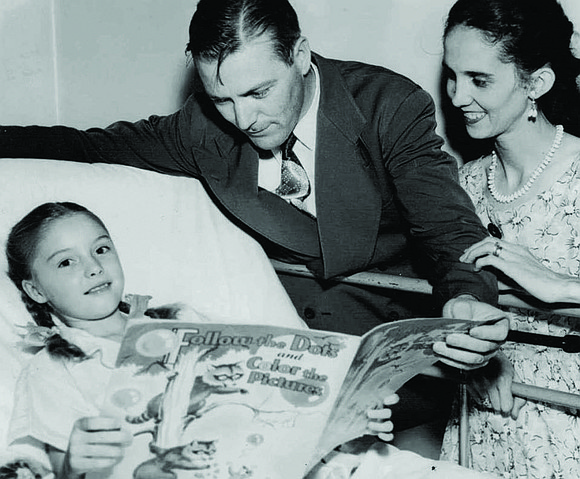 Shelia Wilkins Harkleroad will share her life story of growing up with polio in Decatur and DeKalb County at the Jan. 17 Lunch and Learn at the DeKalb History Center.
"Polio – The Journey," which is free and open to the public, begins at noon in the Historic DeKalb Courthouse, second floor.
Also presenting is Olen M. Kew, Ph.D., retired senior science adviser of the CDC's Polio and Picornavirus Laboratory Branch, who will share information on the history of polio and eradication efforts.
Polio, or poliomyelitis, is a crippling and potentially deadly infectious disease. It is caused by the poliovirus, which spreads from person to person and can invade an infected person's brain and spinal cord, causing paralysis.
Harkleroad, a DeKalb History Center board of directors member, contracted polio during the second half of the 20th century and was recruited as the face for Shelia Clubs. The clubs were created as Decatur and DeKalb's local March of Dimes fundraiser efforts to engage children in collecting funds for the fight against polio.
Harkleroad was born at Emory Hospital in 1946 and returned there in 1954 as a polio patient. She attended Decatur City Schools, graduating from Decatur High in 1965 and Agnes Scott College in 1969 with a degree in English. Her career started at Agnes Scott, serving as the alumnae secretary and class news editor for the Agnes Scott Alumnae Quarterly.
She moved on to the national Centers for Disease Control and Prevention from 1980 until her retirement in 2005. Her service included positions in the National Center for Infectious Diseases and CDC University, the CDC's training component.
The center is at 101 E. Court Square in Decatur. For more information, visit www.dekalbhistory.org and click on Events & Programs.