Bishop Long remembered as visionary leader, caring pastor, family man
May, 12, 1953 – Jan. 15, 2017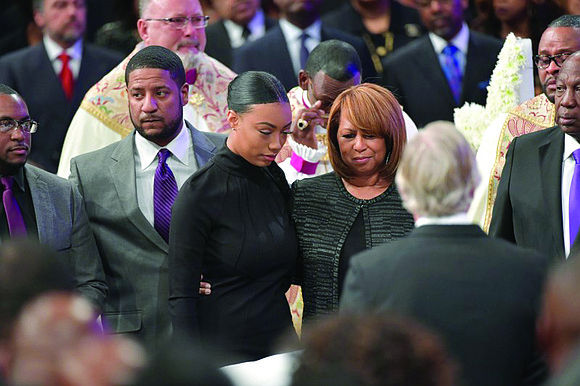 LITHONIA — Friends, family, and New Birth Missionary Baptist Church staff and members remembered Bishop Eddie Lee Long as a man who rose from humble beginnings to global prominence at his Jan. 25 Celebration of Life Service.
They hailed him as an extraordinary man, a visionary and inspirational leader, a nurturing father, a funny husband, a giving leader, a demanding boss, an amazing teacher, and a caring and kind pastor.
Long, 63, died on Jan. 15 after what the church called "a gallant private fight with an aggressive form of cancer."
As pastor, he grew a 300-member church on Snapfinger Road in Decatur into a megachurch of more than 25,000 at its heyday. He also planted churches around the country and the world.
In tributes and the eulogy, Elder Vanessa Long, his wife of 27 years, and friends and ministers who came from as far away as Zimbabwe said he "died empty" on Jan. 15 because he poured so much into everyone.

"Over the years, your bishop poured into you from his spirit," said Bishop Neil C. Ellis. "Say what you wish, Eddie L. Long died empty. He is taking nothing to the grave outside of that which will go back to the dust."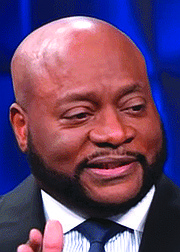 Deacons and elders spoke of how Long made personal deposits in their lives and made them feel special.
Dr. M.C. Norman, who was on the trustee board that hired Long at the Snapfinger Road church in 1987, said Long touched people from all walks of life.
Over his 30 years at New Birth, Long planted churches in the United Kingdom, Africa, China and New Zealand and around the United States.
Thousands of mourners lined up as early as 7 a.m. for the 10:30 a.m. service, which ended nearly six hours later with a benediction at 4:10 p.m.
They came from near and far and filled the church balcony and overflow rooms.
Elder Vanessa Long said when she came around the corner and saw the balcony filled, she was overwhelmed.
She said her husband had a smile on his face.
"I could hear him saying, 'See I filled that balcony after all.' It's full again," she said.
Membership had declined from its high mark of 25,000 following a 2010 scandal in which four young men accused Long of having inappropriate relationships with them.
But Wednesday's homegoing service was not about the negative, even though several speakers, including Long's close friend and NFL Hall of Famer Deion Sanders, alluded to it.
During an emotional tribute, Sanders said he was not foolish enough to think that there were not doubts and indecisiveness in the house right now.
"But I want you to know that this man is real. Just perhaps, all the media, all the naysayers, all the doubters. Perhaps. Perhaps you were wrong about this man."
Sanders said Long, who was a father figure to him, taught him to face adversity.
"This was a man's man. This man taught me how to stand in midst of a storm. This man taught me so much about how to even be a man."