40 million Americans have hearing damage from loud noise
3/3/2017, 6 a.m.
One in four U.S. adults who say their hearing is good or excellent actually has hearing damage, and much of the damage is from loud sounds encountered during everyday activities at home and in the community.
Unless your hearing is tested, it's really hard to know if it's damaged, the national Centers for Disease Control and Prevention says.
CDC researchers analyzed more than 3,500 hearing tests conducted on adult participants in the 2012 National Health and Nutrition Examination Survey. They found that 20 percent of people who reported no job-related noise exposure had hearing damage in a pattern usually caused by noise. This damage – shown by a distinctive drop in the ability to hear high-pitched sounds – appeared as early as age 20.
Too much noise exposure from things like using a leaf blower or going to loud concerts can damage a person's hearing just as much as working in a very noisy place, CDC's acting Director Anne Schuchat says.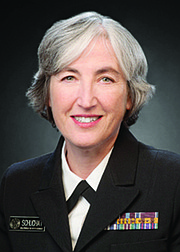 "40 million Americans show some hearing damage from loud noise, with nearly 21 million reporting no exposure to loud noise at work," Schuchat said on Feb. 7. "This can be distressing for people affected and their loved ones. We hope this report will help raise awareness of this problem and help clinicians reduce their patients' risk for early hearing loss."
The report found:
About 53 percent of adults with noise-induced hearing damage reported no job exposure to loud sounds.
Almost one in four adults ages 20 to 69 who reported good to excellent hearing already had some hearing loss.
Almost one in five adults who reported no job exposure to noise showed hearing damage indicative of noise exposure.
The presence of hearing loss increased with age, from about one in five (19 percent) among young adults ages 20-29 to more than one in four (27 percent) among adults ages 50-59.
Hearing loss is more common among men and people over 40.
"Older people are more likely to have hearing loss, but this study finds some young adults are already losing some hearing, so this is a concern for all age groups," Schuchat said. "Asking patients about their hearing, and providing tips for reducing exposure to loud noises, can help our patients preserve their hearing longer."
A few recent studies have shown an increase in the number of young people exposed to loud sounds through portable devices and at entertainment venues. More research is needed on exposure to noise in early life and its relationship to hearing loss as people age.
Trouble with hearing is the third most commonly reported chronic health condition in the U.S. About 40 million Americans ages 20 to 69 have hearing loss in one or both ears that may be due to noise exposure. Studies have shown that untreated hearing loss is associated with anxiety, depression, loneliness, and stress. In addition to hearing loss, chronic noise exposure has been associated with worsening of heart disease, increased blood pressure, and other adverse health effects.
The cost for the first year of hearing loss treatment in adults ages 65 and older is projected to reach an estimated $51 billion by 2030.
Health care providers can help their patients slow the progression of hearing loss from noise exposure. CDC encourages primary care providers to ask patients about their exposure to loud noise and trouble hearing. When patients show or report hearing problems, providers can examine their hearing or refer them to a hearing specialist. At routine health care visits, providers also can explain how noise exposure can permanently damage hearing and teach patients how to protect their hearing.
People concerned about their hearing can:
Avoid noisy places whenever possible.
Use earplugs, protective earmuffs, or noise-canceling headphones when they are around loud noises.
Keep the volume down when watching television, listening to music, and using earbuds or headphones.
Ask their doctor for a hearing checkup.
For more information, visit www.cdc.gov/vitalsigns.