Goodwill, Children's Museum partner to promote local giving
3/3/2017, 6 a.m.
Residents who donate goods to any Goodwill of North Georgia location through March 11 will receive a "buy one, get one free" coupon to the Children's Museum of Atlanta to promote local giving.
The coupon is redeemable March 4-11 and aligns with the museum's "From Here to There" exhibit, which explores the science of how things move by land, sea and air. The offer is good while supplies last.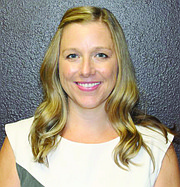 Summer Dunham, Goodwill director of public relations, said donations directly support its mission to put people to work.
"Every time you donate a full bag or box of gently used goods to Goodwill, we are able to provide an hour of job training for job seekers here in our community," Dunham said in a Feb. 15 statement.
Last year, the nonprofit placed 20,903 North Georgians into jobs. Goodwill's mission is made possible by revenue from the donated goods sold in its retail stores.
It operates 13 career centers that are free and open to the public and also offers an online job search tool, Career Connector powered by Goodwill, that provides job seekers 24-hour access to employment resources and local job postings.
The organization gives job training and placement assistance to people with barriers to employment and to those seeking credentials in a skilled trade.
"Just in time for spring cleaning, this partnership with Children's Museum of Atlanta will help make giving back even more enjoyable," Dunham said. "Kids can make space in their closets, support the local community and have a little fun in return."
For more information, visit http://goodwillng.org and http://childrensmuseumatlanta.org/exhibits/from-here-to-there.