Greenforest Church Pastor Dr. Berry believes church is linked to the community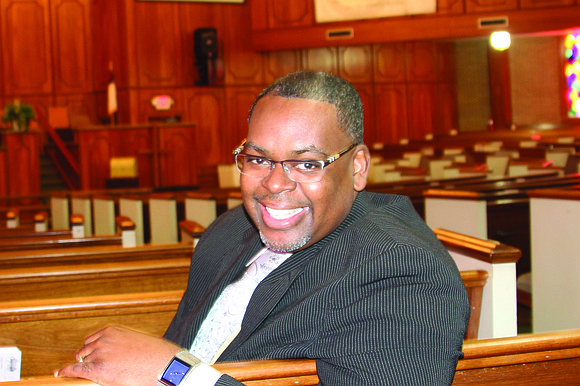 The Rev. Dr. Emory Berry, Jr. and Greenforest Community Baptist Church seem to be a match made in heaven.
Berry's theological philosophy blends well with Decatur-based congregational mindset and the church's 94-acre campus. Both Berry and Greenforest are a harmonious confluence of old school principles and 21st Century sensibilities.
"My vision is, by 2020, making sure we are a community church," says Berry who arrived as the church's second pastor since the late Rev. George O. MCCalep who built it into a community power house in the 1990s. "What I mean by that is … my mindset is I don't just pastor your church, I pastor of the community."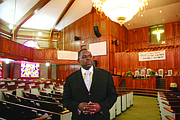 Berry, who came to Greenforest congregation in October 2016 from the Fourth Street Baptist Church in Richmond, Va., perfected his brand of community churching there.
"In Virginia, I was engaged in housing, transportation, schools, access to health care, all those things," he said. "I was not just teaching spiritual principles, the 10 Commandments, but also I believe that the model of Jesus is that he spent more time outside the four walls than inside the four walls."
Berry, 39, who grew up in Miami and Miramar, FL., is often described as innovative, daring, astute, compassionate, humble and inspiring pastor. Those are just some of the qualities that endeared him to the Greenforest pastor-search committee.
James Garner, who served as the chair of the deaconship at Greenforest until the end of 2016 and was also the chairman of the Greenforest pastor search committee, highlighted other qualifications that Berry met. "His ability to connect with his audience (and) he was able to give us his vision for the church. And he also possessed some of the other qualities that we were looking for, including pastoring a church of some substantial size. The congregation received him very, very positively" when he came in for the weekend to preach and teach, before he was elected pastor.
Robert Lee, the current chair of the deaconship at Greenforest, said "the congregation was clearly impressed with speaking ability and bringing the unadulterated gospel. He presented himself as a man who understood that even Christian people have difficulties and he was able to relate to them in a way that says 'I'm a person who cares about your spiritual life, but also the life that you live everyday.'
Berry's community involvement, including his prison ministries at his previous church in Virginia, also made a huge impression on the selection committee. "We are Greenforest Community Baptist Church," Lee continued. "It was very important to understand that Greenforest is not just a Sunday church. The doors are open from 7 a.m. to 9 p.m., everyday of the week, and that ministry doesn't stop with preaching. It is a very large part of the package. But certainly being connected and understanding social justice, and the role that the church plays in speaking about social injustice."
A self-described "child of God," Berry says he is always seeking to do the Lord's will –the Lord's way.