City of Avondale Estates announce groundbreaking ceremony for multi-use development Friday morning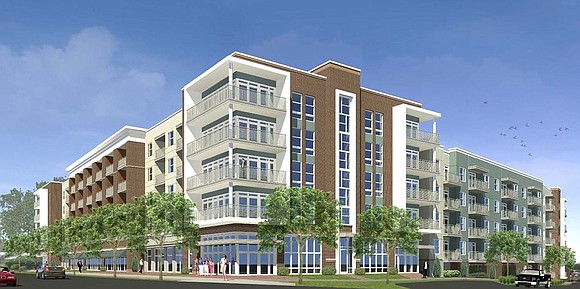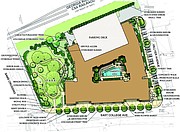 The City of Avondale Estates has officially announced a groundbreaking ceremony to be held on Friday, March 10, at 11 a.m. at the site of the new multi-use development, 2718 East College Avenue, Avondale Estates, Ga.
South City Partners closed on the multi-use development site on January 11, 2017. The development will feature a vertical mixed use project with approximately 8,000 square feet of podium retail/restaurant space on the ground floor, approximately 197 residential units in four stories above, including a gateway park, which will preserve the mature trees, a rear parking deck with additional on-street parking and generous sidewalks and street trees to enhance the pedestrian experience.
The new development is on a 3-acre corner parcel in Avondale Estates where East College Avenue meets Sams Crossing, next door to across the street from the world-famous Waffle House Museum.
The project is near MARTA's $120 million transit-oriented development, which broke ground on Nov. 28. That 7.7-acre project will house 378 apartments, 92 senior living units, and a plaza with 21,000 square feet of commercial space.
In a statement, Avondale Estates Mayor Jonathan Elmore conveyed his excitement about the unveiling and the development.
"[The] mixed-use project will be [a] handsome and welcoming edifice at our western gateway and an inspiring catalyst for our entire central business district," Elmore said.
City leaders added that South City Partners earned honors in 2015 from the Atlanta Regional Commission for commendable developments, such as Revival on Main in Kennesaw (the Livable Centers Initiative Achievement Award) and Inman Quarter (Exceptional Merit for Content-Sensitive Urban Infill Development).
The event is free and open to the public. Refreshments will be served after the ceremony.
Photo: Courtesy of the City of Avondale/South City Partners