DeKalb County has the highest rent hikes in Atlanta metro area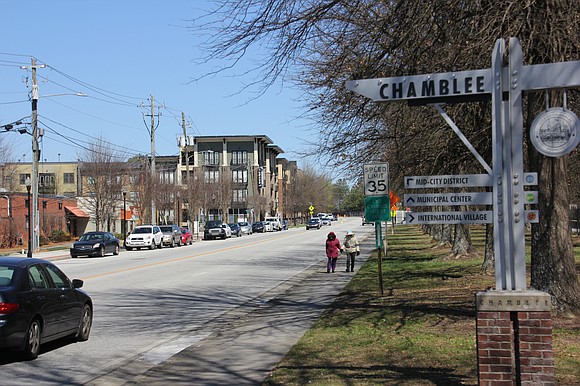 The DeKalb County/East Atlanta corridor is now the ATL's most in-demand neighborhoods with the highest rent increases in the metropolis within the past year, most particularly the DeKalb County cities of Chamblee and Tucker. The average prices for apartments the city shot up 13.5% last year, surpassing the $1,000-per-month mark, according to pundit studies.
In the northern DeKalb County community of Chamblee, apartments rent rates have bumped up by 13.7% in just one year, more than in any other town in the metro area and more than in any of the most expensive zip codes of Atlanta, which are bountiful in this international city.
Tucker, also located in DeKalb, saw its apartment rent rise by 11.6% in the northeast quadrant of metro Atlanta, which comes as little surprise since it is considered on of Atlanta's best suburbs.
RentCafe attributes this relatively new phenomenon to an influx of millennial and baby boomer renters attracted by two key socioeconomic ingredients: 1) the suddenly hip suburban lifestyle; and, 2) the suburbs' inability or unwillingness meet the demand with new apartments, triggering the higher rates.
According to Yardi Matrix, a spillover effect of high rent prices in Atlanta's northeastern neighborhoods, apartments in Chamblee are getting pricier and pricier, reaching on average $1,207/month in December 2016, and are not showing any signs of slowing down. Neighboring Brookhaven, also in DeKalb County, is also setting itself up to take advantage of this booming rental market, with several new apartment projects in the plans.
Chamblee was followed by 30317 (Kirkwood and adjacent areas) with a 9.5% rent increase, no longer a low-priced neighborhood, with a rent average also well above $1,000/month.
These other factors all also great contributors to the popularity of east Atlanta suburban towns such as Chamblee and Tucker: Atlanta's DeKalb County is the home of Georgia's No. 1 attraction, Stone Mountain Park. Located approximately 20 outside of downtown Atlanta. DeKalb is the most ethnically diverse county in the Southeast with over 64 spoken languages representing Asian, Hispanic, European, and African cultures, to name a few, according to the DeKalb Convention & Visitors Bureau (Discover DeKalb, visitatlantasdekalbcounty.com). The county boasts a diverse selection of world-class museums, art centers, music venues, eclectic neighborhoods and unique shops and is accessible by four major interstates: I-20, I-85, I-285, and I-675 and is in proximity to Hartsfield-Jackson International Airport. The county also boasts Peachtree DeKalb Airport (PDK), Georgia's second largest airport. DeKalb County is serviced by MARTA, Atlanta's rapid transit system. Other local attractions include Stone Mountain Park, DeKalb Farmers Market, Fernbank Museum and the Michael C. Carlos Museum at Emory University.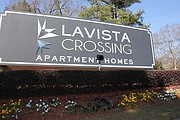 Three other cities around Atlanta have had double-digit rent increases in 2016: Fairburn (11.7%), and Jonesboro (10.5%) on Atlanta's south side, and Lilburn (11.6%), Tucker (11.6%) in the north. It's no surprise to see Tucker, Lilburn and Fairburn on the list, already known as three of Atlanta's best suburbs. The average rents in all three towns have managed to surpass the $1,000/month milestone during 2016 and are expected to keep growing, at a more moderate pace, as the suburban renting lifestyle is gaining momentum.