Safety Director Cedric Alexander departs DeKalb County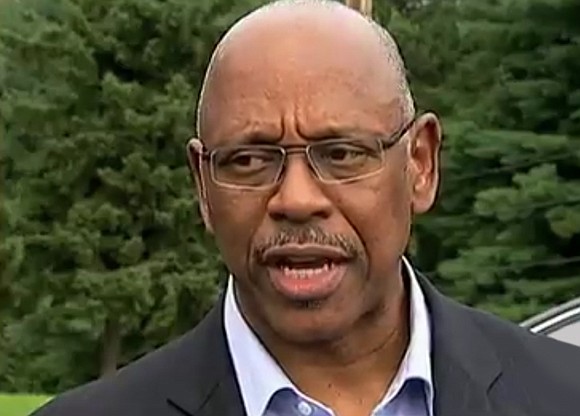 Dr. Cedric Alexander, who was DeKalb Public Safety director for three years, is leaving the county on March 31.
Alexander announced his resignation March 1, saying he is retiring from his 40-year career in law enforcement but will continue working as an analyst for CNN.
His contract as deputy chief operating officer, Public Safety, began Dec. 16, 2013, and ended Dec. 31, 2016.
Alexander was first hired as DeKalb's police chief in April 2013. As public safety director, he was responsible for overseeing police, fire, 911 and emergency services.
The DeKalb Fraternal Order of Police is hoping the $176,800 public safety director position will be abolished so its salary can go toward officer salaries.
DeKalb CEO Micheal Thurmond praised Alexander for doing "an excellent job" leading the department but he says the position will remain vacant for now and likely permanently.

During his tenure in DeKalb, a grand jury brought charges against Officer Robert Olsen, who was indicted in the shooting death of naked and unarmed Anthony Hill, a mentally ill Air Force veteran.
Kevin Davis, a Decatur man, was also shot by police in his apartment on Dec. 29, 2014 after he called 911 for help when his girlfriend was stabbed by a roommate. A grand jury recommended no charges against Officer Joseph Pitts, who said he twice ordered Davis to drop a firearm.
Alexander, who has a doctorate in clinical psychology, is president of the National Organization of Black Law Enforcement Executives, and a national advocate for better policing. In August 2014, he traveled to Ferguson, Mo., after the shooting of Michael Brown to help calm that city.
Last year, he was a finalist for the Chicago police superintendent job but Chicago Mayor Rahm Emanuel promoted from within, elevating his police department's chief of patrol Eddie Johnson to the top job.
Alexander published "The New Guardians: Policing in America's Communities For the 21st Century" last year. The book emphasized community policing, where cops work their beats as trusted guardians instead of crusading warriors.