HIV infections in Ga. drop 6 percent each year from 2008 to 2014
3/10/2017, 6 a.m.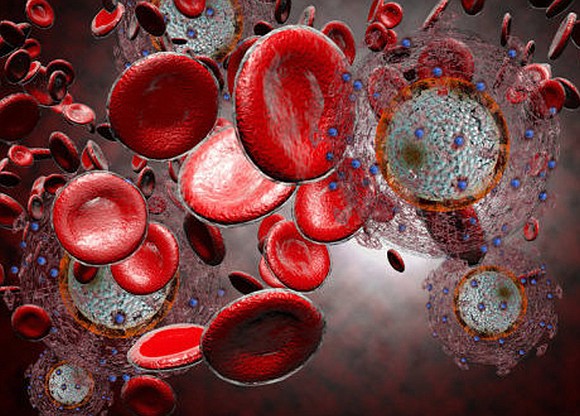 HIV infections in Georgia have dropped 6 percent each year from 2008 to 2014, a recent CDC analysis shows.
Georgia is among eight states whose infection rate dropped significantly during the six-year period. The Georgia Department of Public Health attributes the decline to effective prevention and treatment strategies.
Dr. J. Patrick O'Neal, director of Health Protection for DPH, called it "very encouraging news" as public health officials work to eliminate HIV/AIDS in the state.
"It also reinforces what we've said all along that linking patients with treatment is essential to reducing HIV transmission in Georgia," O'Neal said in a March 6 statement.
Research indicates an HIV-positive person is 96 percent less likely to pass the virus to others if he or she is adhering to an appropriate treatment regimen.
The DPH Office of HIV/AIDS works to reduce the spread of HIV by promptly identifying HIV-positive clients and linking them to medical care and support services. Other programs focused on prevention are the Comprehensive HIV Prevention Program, the Ryan White Part B Program, and the Georgia Care and Prevention in the United States Initiative.
A 2014 DPH analysis shows the number of people living with HIV has steadily increased as a result of effective treatment. Since the development of highly active antiretroviral therapy during the mid-1990s, deaths due to AIDS have declined substantially.
William Lyons, director of the Office of HIV/AIDS, said his office will continue to set "aggressive goals" to reduce HIV incidence even further in the state's most vulnerable populations.
"Initiatives to meet these goals include implementing the South's first statewide strategy addressing HIV among gay and bisexual men as well as expanding the HIV Linkage to Care Program," Lyons said.
The national Centers for Disease Control and Prevention reports the number of annual HIV infections in the United States fell 18 percent between 2008 and 2014 – from an estimated 45,700 to 37,600. All states and the District of Columbia where CDC reports annual HIV infections declined significantly per year are: Washington, D.C., 10 percent; Maryland, about 8 percent; Pennsylvania, about 7 percent; Georgia, about 6 percent; New York and North Carolina, each about 5 percent; Illinois, about 4 percent; and Texas, about 2 percent.
For more information, visit dph.georgia.gov/linkage-care or gacapus.com.