CEO Thurmond fills five key positions in his administration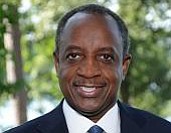 DeKalb CEO Michael Thurmond's administration is taking shape with the hiring of five key personnel, a chief procurement officer, an intergovernmental affairs manager, chief communications officer, external affairs manager, and a policy analyst.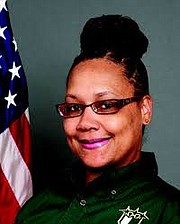 Since taking office on Jan. 1, Thurmond has hired veteran government official Talisa Clark as chief procurement officer; retired AT&T executive Delores Crowell as intergovernmental affairs manager; Quinn Hudson as chief communications officer; Meredith Lilly as external affairs manager; and Jeremiah Olney as a policy analyst.
Clark, who has been DeKalb's Interim Chief Procurement Officer since December 2015, is now the department's chief.
She has been with the county since 2005 serving as buyer assistant, and administrative operations supervisor before becoming deputy chief procurement officer and procurement deputy director. In 2014, she was instrumental in the department's reorganization and development of new policies and procedures. Clark has bachelor of arts and a master of business from nearby Clayton State University.
Thurmond praised her leadership of the department and said she leveraged the use of current and new technologies to continuously improve the procurement process and offer world-class service to internal and external stakeholders.
In her role as intergovernmental affairs manager, Crowell is responsible for advancing the county's efforts with federal, state and local officials and acting as a liaison between Thurmond and Board of Commissioners.
Before joining the county, she was regional director for external affairs at AT&T Georgia for 15 of her 27 years with the company serving in marketing, diversity, sales and corporate communications offices.

Hudson, has more than 30 years of professional experience in corporate communications, issues management, crisis communications, public affairs and community relations.
He comes to the county from the DeKalb School District where he was director of communications when Thurmond was Schools Superintendent.
A longtime resident of DeKalb County, Hudson is a member of Decatur First United Methodist Church. He lives in north Decatur with his wife, Millie, who is director of development for Wesleyan College. They have three daughters, a son and three grandchildren.
As external affairs manager, Lilly is focusing on constituent services and community-based engagement. She was Thurmond's campaign manager when he ran for CEO. An attorney and political strategist, Lilly began her political career in 2007 with the Obama for America campaign, and served as a regional political director, managing multiple campaign offices in several states. President Barack Obama appointed her a senior advisor to the regional administrator of the U.S. General Services Administration.
Lilly is a graduate of Talladega College and Texas Southern University's Thurgood Marshall School of Law
In his role as policy analyst, Olney will be responsible for analyzing federal, state and local legislation, making recommendations to the CEO and ensuring that all policy decisions benefit DeKalb's citizens. Previously, Olney served as deputy director of communications for the Georgia Senate Democratic Caucus. Olney graduated from Georgia Institute of Technology in 2015 with a Bachelor of Science degree in international affairs.