DeKalb History Center marks 70 years
3/17/2017, 6 a.m.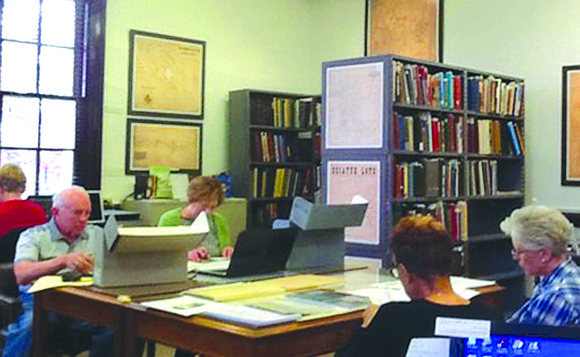 Residents can help the DeKalb History Center celebrate its 70th anniversary at the Lunch & Learn on March 21 in the Historic DeKalb Courthouse.
"Seventy Years of Sharing History," which is free and open to the public, begins at noon. Participants can bring their lunch.
On Jan. 17, 1947, a group of local citizens gathered in the Grand Jury Room of the DeKalb Courthouse in Decatur to form a historical society and 23 paid memberships were established, commencing 70 years of collecting, preserving and sharing DeKalb's history.
Attendees will learn about the center's growth from a small local historical society into the largest repository of DeKalb County history with archival and collections facilities, programs, and exhibits striving to reflect the full cultural history of the county. DeKalb has transitioned from an agricultural economy based around farms, quarries, small industries, and towns into one of the most diverse counties in the state of Georgia.
The celebration continues on March 24 with a fundraiser from 6 to 8:30 p.m. that includes a silent auction. The center is soliciting donations for the auction.
The courthouse is at 101 E. Court Square. For more information, visit www.dekalbhistory.org.