Nutrition Month promotes diet rich in fruits, veggies
3/17/2017, 6 a.m.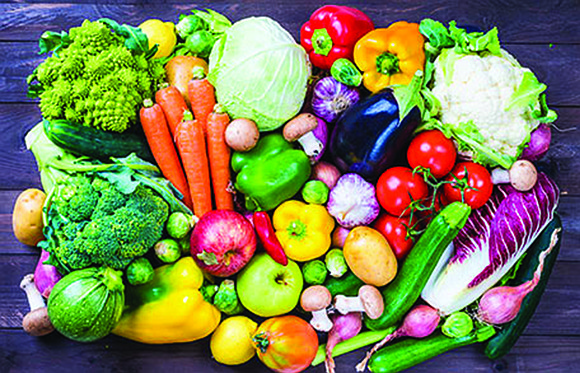 Young and old can find help to make better food and beverage choices as National Nutrition Month shines a spotlight on eating a healthy diet and being physically active.
"Put Your Best Fork Forward!" is this year's theme.
A recent CDC study highlights when, where and how U.S. adults and children are eating a healthy diet. Those who are not getting enough fruits and veggies can take small steps toward meeting recommended amounts, including adding more fruit to their usual breakfast routine or adding vegetables to meals.
Eating a diet rich in fruits and vegetables can help reduce the risk of many leading causes of illness and death, add important nutrients to the diet, and help with weight control.
The recent Centers for Disease Control and Prevention study shows that adults get most of their fruit during breakfast and snacking whether they eat recommended amounts or not. Children tend to eat fruit throughout the day. Dinnertime tends to be when adults and children eat most of their vegetables.
The amount of fruits and vegetables that should be eaten varies by age, gender, and activity level. Recommendations in the latest edition of the U.S. Dietary Guidelines for Americans were developed to provide a better understanding of food and nutrition so that consumers can make informed decisions about healthy foods and drinks. The 2015-2020 edition is available at dietaryguidelines.gov. Also visit www.choosemyplate.gov.