Spring rains bring risk of flooding
3/17/2017, 6 a.m.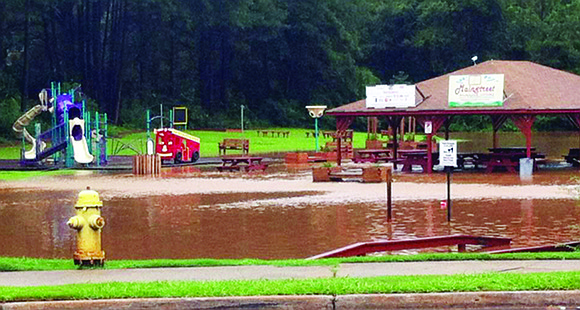 Georgians can learn about their risks and prepare for the possibility of flooding this spring as the state observes Flood Safety Preparedness Week through March 18.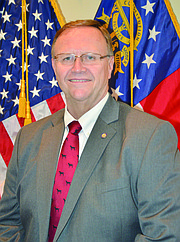 After an extremely dry 2016 in Georgia, flooding may not be on many people's minds, but the same above-normal rainfall necessary for drought recovery can result in widespread flooding, the Georgia Emergency Management and Homeland Security Agency says.
In January 2017 alone, areas of Georgia saw more than double the amount of normal rainfall compared to the 30-year average, the National Weather Service says. GEMA's Ready Georgia campaign is urging all Georgians to be prepared.
"Given the heavy rainfall we are already seeing this year, it's important to know your risks for flooding and take precautions now," GEMA/HS Director Homer Bryson said in a March 10 statement. "Georgia residents need to be aware of flooding dangers and make sure they know the proper ways to prepare and stay safe."
To minimize property damage, injury or even death, Ready Georgia offers tips to help before, during and after floods:
Know your area's flood risk. If unsure or to check if flood insurance is required, visit www.ready.ga.gov/Get-Involved/Emergency-Management-Agency-Contacts or www.floodsmart.gov.
Familiarize yourself with terms used to identify a flood. A watch means there is the potential for flooding based on current forecasts. A warning means a flood is imminent or occurring. A flash flood warning means the flood is expected to evolve quickly. If local authorities advise you to evacuate, do so immediately.
Build a disaster supplies kit and prepare a portable Ready kit.

Plan how you will leave and where you will go if you are advised to evacuate. This includes arrangements for pets. Set up a communications plan in case your family is separated.
Stay alert to changing conditions and forecasts. Monitor local news, NOAA Weather Radio (www.weather.gov/nwr) or the Ready Georgia mobile app.
Move to higher ground. Do not drive around barricades and never drive through standing water.
Stay away from downed power lines to avoid the risk of electric shock or electrocution.
Do not return home until local authorities say it is safe. Even after floodwaters recede, roads and bridges may be weakened and could collapse. Buildings may be unstable, and drinking water may be contaminated. Use common sense and exercise caution.
For more information, visit http://ready.ga.gov/be-informed/floods-and-flash-floods and floodsafety.noaa.gov.