County says Sugar Creek will be significantly upgraded and repaired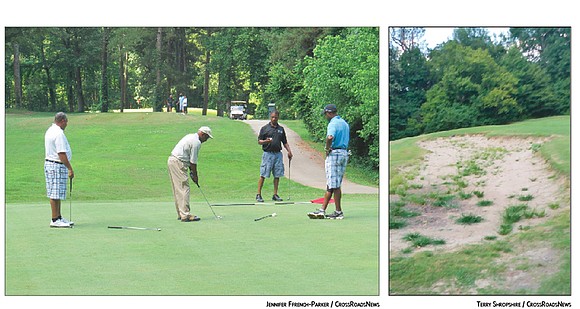 TUCKER — Sugar Creek Golf Course loyalists and DeKalb County officials said they held a "positive, productive" meeting at the Recreation, Parks & Cultural headquarters about how to renovate and repair the course and restore the once-beloved gem to acceptable playing standards.
Sugar Creek, located on Bouldercrest Road near I-285 in South DeKalb, had deteriorated steadily over the past several years – despite being managed by the same contractor that oversees Mystery Valley Golf Course in Stone Mountain.
As reported in the Feb. 18 issue of CrossRoadsNews, Sugar Creek once attracted golf aficionados, novices and older players from miles around.
But a steady downward spiral resulted in greens that were shoddy and run-down, most of the nearly 50 golf carts didn't work, and weeds had taken over in the bunkers. Once the pride of southern DeKalb County, Sugar Creek had become, in the words of its most frequent users, "easily the worst course in town."
Larry Anderson, a Sugar Creek customer and volunteer at the course, said he is now optimistic that county authorities and others will nurse the beloved Sugar Creek back to health.
"It seems to me that Mr. [Marvin] Billups and Ms. [Paige] Singler are a real service to the public, that they are trying to get something done, to make a difference, at least for us," Anderson said. "They are just as aware, as we are, that Cornerstone, the management company, breached their contract, that they didn't keep the course up," he said, adding that nearly 30 of the 46 golf carts do not work.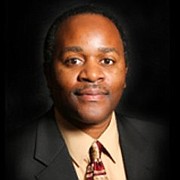 Andrew Cauthen, the public information officer for DeKalb County government, said Parks & Recreation has pledged specific actions "to bring the course up to par":
-- Provide dirt to some of the low-lying areas.
-- Removing trees and debris.
-- Repair the sprinkler system.
-- Ensure that that the contractor rolls and cuts the greens.
-- Maintain the cart paths and bridges.
-- Order new ball washers.
-- Handle the Cornerstone controversy.
Cornerstone is charged with management and upkeep of Sugar Creek Golf Course. "We are looking at legal options of how to address the problems at Sugar Creek Golf Course," Cauthen said.
Parks & Rec officials did not make themselves available to the media, but the golfer said the county should be able to accomplish the aforementioned steps within the next 120 days.
Joe Price, who has been playing at Sugar Creek for more than 20 years and has reportedly walked the course more than 600 times, said he was impressed with the Parks & Rec officials' pledge to remedy the deplorable conditions at Sugar Creek.
"It was a lot of sincerity in their willingness to act. There was sincerity wanting to bring the course back to once used to be," he said.
Most of all, the golfers were relieved that Sugar Creek will remain open.
"They said they had no intention of closing the golf course, they said that's not their intention, which a lot of us were thinking, because it was going so badly that we thought they would," Price added.
Georgia Hyman, who's been playing at Sugar Creek since Bill Clinton was in office and is handyman making minor repairs, said the course was willfully allowed to languish without upkeep.
"What happened to Cornerstone and Sugar Creek is … Sugar Creek got handed to them. They never wanted Sugar Creek. It was part of the package deal of the contract with Georgia Golf Partners. And they reneged."
Robert Mitchell, the head baseball coach at Morehouse College and president of the Sugar Creek Men's Golf Association, has been playing at Sugar Creek for 20 years. He said he and the other association members and volunteers are willing to pitch in to help restore the course to its glory years.
"We volunteered to invest some sweat equity to help them out," Mitchell said. "But we are not going to do it in place of what Cornerstone is supposed to do and who have allowed the course to get to this condition."