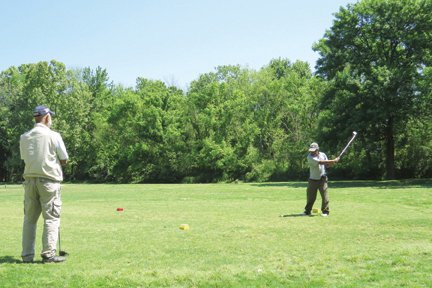 Bobby Williams and Les Farr say the greens at Sugar Creek are showing signs of improvement.
Stories this photo appears in:

What a difference a year makes. Last May, golfers and tennis players at Sugar Creek Golf & Tennis and their visitors had a dingy clubhouse with aging locker rooms and a roof that invited the rain in.