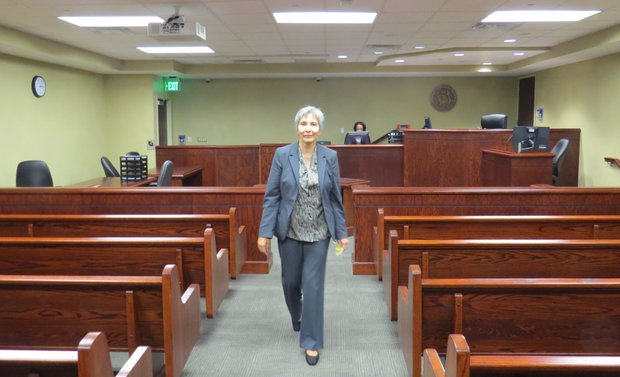 The DeKalb Recorders Court now has five courtrooms, and traffic violators can expect their cases to be resolved in 45 days. Chief Judge Nellie Withers led the effort to renovate the court and clear its case backlog.
Stories this photo appears in:

When Chief Judge Nellie Withers was appointed to the DeKalb Recorders Court four years ago, there were three courtrooms and a backlog of 100,000 cases.