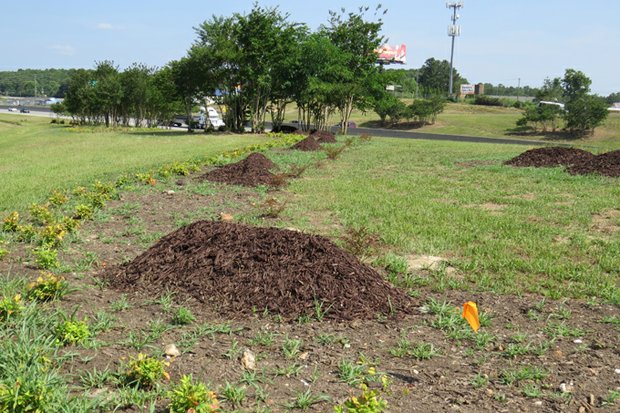 Weeds are thriving at the Turner Hill Road/I-20 ramp while mounds of mulch add to the unkempt look. The landscaping project is part of the county's $1.02 million gateway beautification initiative.
Stories this photo appears in:

I am so glad you published the article "Unkempt Stonecrest landscaping a 'thorn'" in your July 12, 2014, issue.

The gateway landscaping that was to beautify the Turner Hill Road/I-20 ramps has done the opposite.