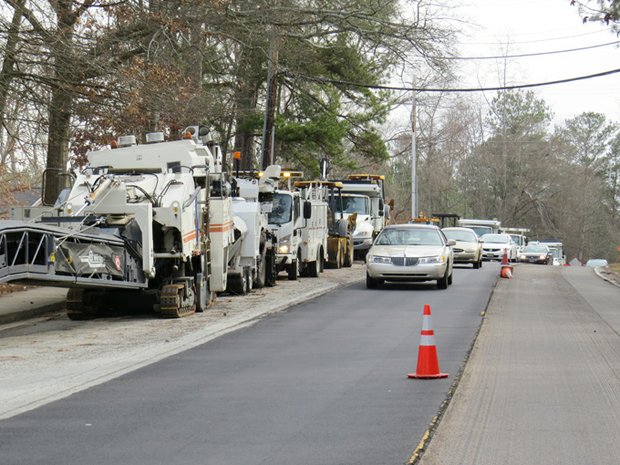 Roads and Drainage crews are milling, removing and replacing areas of pavement on Rainbow Drive with no set time line to complete the project.
Stories this photo appears in:

Rainbow Drive in Decatur is getting a new coat of asphalt. The work between Wesley Chapel Road and Columbia Drive has been in progress since the second week in January.