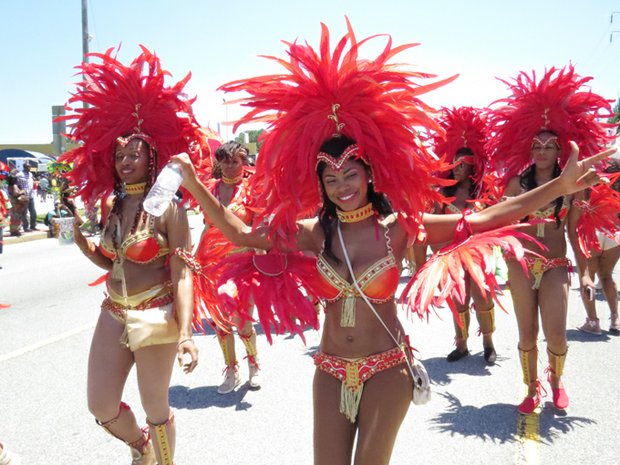 There were no trash containers along the parade route, causing many paraders to discard their water bottles along Covington Highway.
Stories this photo appears in:
On May 23, I went to Carnival. Yes I did, and I didn't even have to fly to New York City, or Toronto, or Trinidad, or Rio de Janeiro.

Three days after DeKalb County's first Caribbean Carnival brought thousands of paraders and spectators to Decatur, bags of trash still line Covington Highway and sit piled up in the festival village at the Kensington MARTA station.