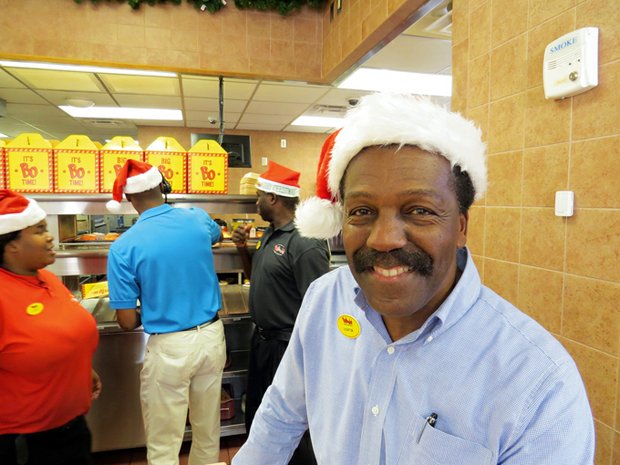 Leighton Hull plans to break ground on his second Bojangles' on Turner Hill Road and Mall Parkway this month. It will be a replica of his 3,800-square-foot Panola Road store and will also employ 70 to 100 full- and part-time workers.
Stories this photo appears in:

The first week Bojangles' on Panola Road in Lithonia opened, Deborah Simmons and her mother visited. "We love the chicken," she said. "We love the biscuits. We love all the food."