In the wake of Ferguson, the topic of race relations was once again brought to the forefront of our minds, specifically in relation to the black community and the U.S. police force. The internet grew into a passionate frenzy -- there was the digging up of old police footage, the creation of poignant hashtags, and the calls for protests to end this type of brutality once and for all.
I have seen the city of Atlanta control the flow of traffic on the surface and interstate roads with efficiency. This week's weather fiasco lacked planning, execution, and leadership and as a results thousands of commuters were stuck on iced slicked roads with no plan to address the problem 24 hours after it had occurred. And that's the way I see it.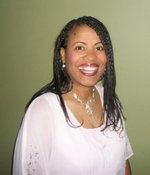 Greetings Beautiful Family and Friends! How are you? I trust that you have had a great week! Please find September Leslie's Lane attached. I want to thank each of you so much for your support of my monthly blog! It is a labor of love! It is certainly worth it ...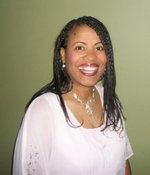 Greetings Beautiful Family and Friends! I trust that each of you have had a wonderful Summer! Please find the link to August Leslie's Lane attached! As you know, I created this blog because I feel that everyone that wants a job ought to have one. It is my pleasure to ...
I am the mother of a 16 year old black male. I am a Doctor of Christian Counseling and an ordained minister. I love human beings, couldn't care what color they are. But I also love justice and I do not believe that Trayvon Martin has received justice. I do ...
I am living a life in which folks who not quite brave enough, try to tell me that my God-relationship should be relegated to Sundays and perhaps Bible study on Wednesday evenings, but anything more is overdoing It! Since I know that Miracles don't happen only on Sundays, with His ...
Part of this life journey which I am on, has taught me a lesson which I am grateful was not hard to learn; life is not all about me! I knew this when I was a very young child. I knew it when I was a teenager. I knew it ...
Knowing who you are makes a tremendous difference in life. Deciding who or what will influence you as you know yourself to be, can also make a powerful impact in one's life. As a young girl, my greatest influence was my earthly father. He was a brilliant man who seemed ...